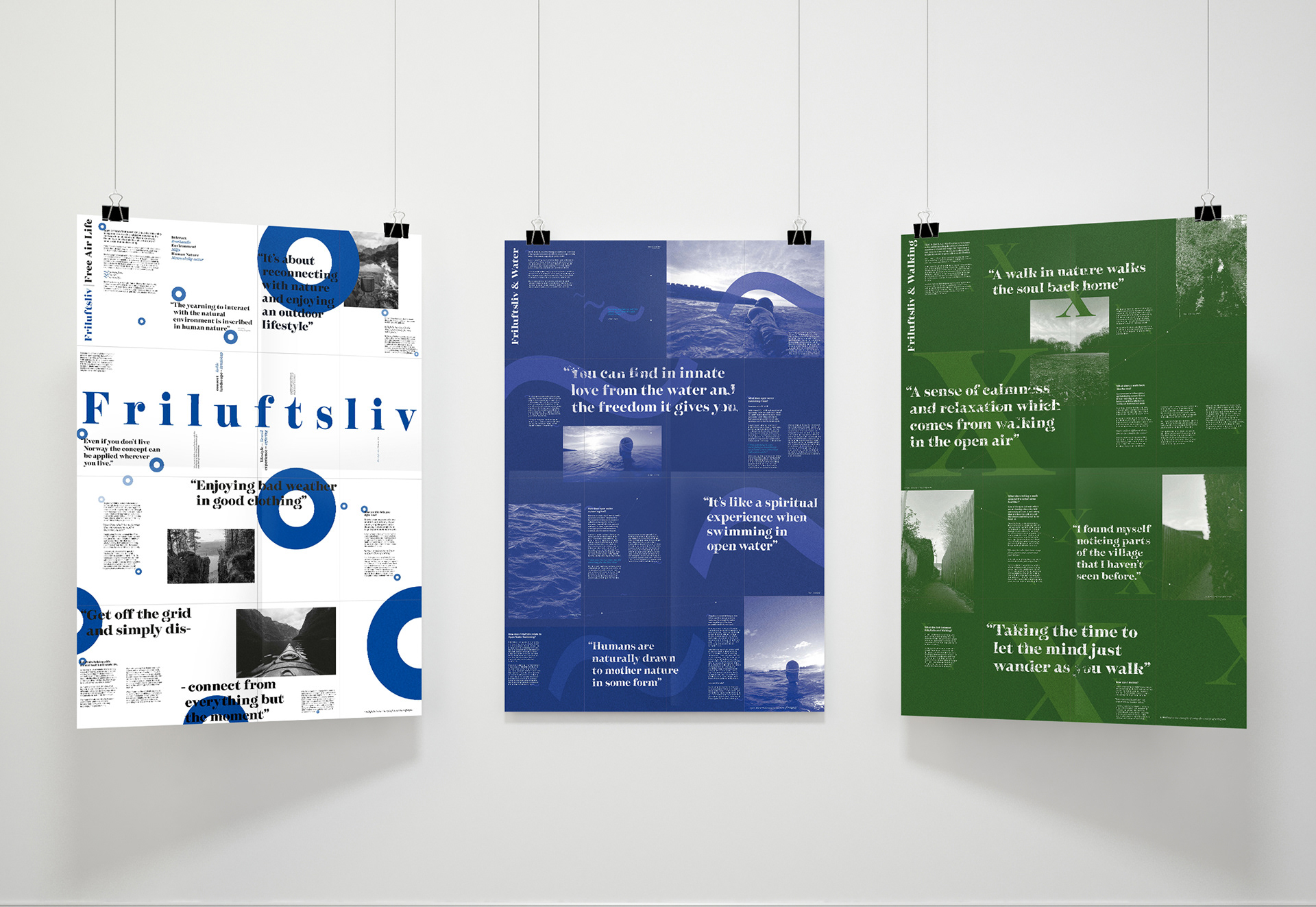 Friluftsliv | ISTD Student Assessment Submission | 
University & Competition
Friluftsliv (free-loofts- liv) is a Norwegian concept that encourages people to reconnect; and develop a unique and authentic relationship with nature. When translated into English, Friluftsliv loosely translates to free air life, asking people to engage with an outdoors lifestyle. The concept is embedded in Norwegian culture but is being discovered by people across the globe who seek to escape the busy pace of city life.
The outcome celebrates the content through a series of maps. Maps, as objects, are ephemeral and pertain to the documentation of place and journey. The series of three double sided maps asks the viewer to consider taking a deeper journey in reconnecting with different natural elements and landscapes; air, water and earth. Map one underpins the context of Friluftsliv and its origins while maps two and three apply the concept typographically, providing primary and personal examples of experiencing the true essence of Friluftsliv.
I also had the opportunity to have my work shown in Cardiff City Centre as part of the Cardiff School of Art & Design Poster Exhibition. 
Imagery for open water swimming map was taken by Chris Hill. Check out his business at: https://www.recoverylabuk.com